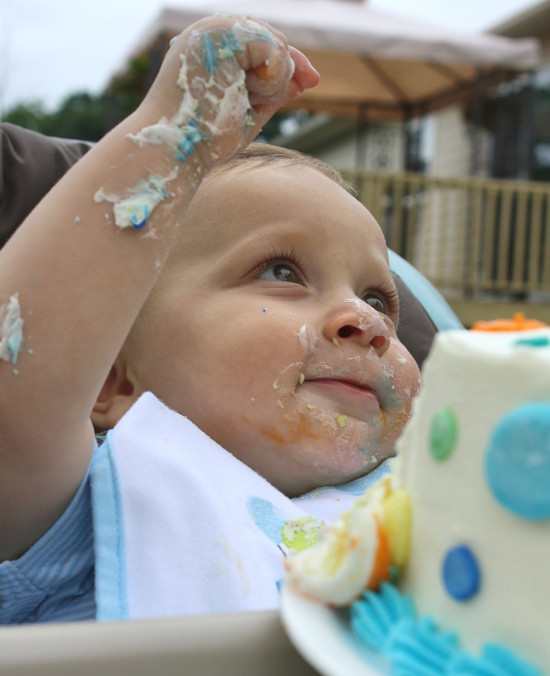 I've been shooting my good friend Lauren and her family since she was pregnant with Luciano, so when she asked me to shoot his first birthday party I said yes without much thought. Admittedly, though, when I got there, I fell into the first panic attack I've had in ages.
There were just so many strangers, packed tight in the same tiny space, trying to avoid the unexpected rain outside. I kept pressing myself into the wall, willing myself to become invisible, trying to talk myself out of freaking out and making a fool of myself. All the while, I was wondering how I could have possibly gotten myself into this trap. Don't I know better? I could have said no, but for some reason I thought I'd be fine. You know, moxie and what not. I've done that this year, right?
I did eventually settle down, after sitting alone in another room and telling myself to suck it up, and luckily Lauren let me tag along wherever she went until I started to be less concerned with all the stranger faces and more concerned with capturing Luciano's birthday party (which I think I did okay with despite the dreary day, thankfully). Still, I am a bit embarrassed. I just don't know how I got this way. And every time I think I've practiced being brave enough, something reminds me I'm still socially crippled. I've just gotta keep believing I can overcome this someday, sooner rather than later hopefully. And be grateful that I have friends like Lauren who still believe in me despite my qualms.
Social anxiety aside, here are some pictures of the adorable birthday boy. Probably the most conservative 1 year old cake eater I've ever seen! 😉
(Use the arrows to click through the slideshow below)